Guys, put this on the record: Dana and I went backpacking and we didn't get rained on. It was a first! And it was glorious!
I'm back with another backpacking trip recap – the only thing Dana and I were missing was my sister, Haley. She brings the best backpacking treats! Oh, and Penny, our loyal Mexican cocker spaniel, but I'm not so sure I want to tent with her. 🙂
We just got back from a two night stay at the Lower Elk Lake hike-in campground.
We headed out to Kananaskis at our usual pace, leaving the house at a healthy 9:30 AM. It was forecasted to be a super hot day, so I was a bit nervous about how I would handle the heat (I'm quite fair-skinned – you could say I glow in the dark). We pulled into the trail head parking lot around 11:00 and got started pretty quick.
The first couple of kilometers are along a forestry/access road, but don't let that discourage you. We were treated to beautiful big blue skies, the occasional lovely breeze, and glorious wildflowers along the way. Although there are hundreds of wildfires burning in British Columbia right now, it wasn't too smoky or hazy for us as we hiked out towards the BC/Alberta border. Just after you cross the border, there are two trails that take you down to the Lower Elk Lake campground: one takes you by the Alpine Club of Canada cabin but this route adds a kilometer. As we took that trail last year, we decided to turn right at the Y and take the slightly shorter trail for a total hike in distance of 11 kilometers.

Although the sun was hot and we worked up a sweat, I wore a hat and drank lots of nuun-infused water (electrolytes!) and didn't get heat stroke. So that was a win!
We were setting up camp by 2 PM which is pretty crazy. We love Elk Lake because it's such an accessible hike for all levels, yet incredibly beautiful. Most of the other campers at the site were from BC (Fernie!), and there was only one other AB couple.

Dana and I had a pretty lazy afternoon, him reading in his hammock and me reading in the bug-free zone of the tent. We even got hot enough to head down to the glacially cold Lower Elk Lake, and go for a bit of a dip. Brrrr! Felt pretty awesome after getting so sweaty hiking in though.

Since there are no campfires allowed right due to the fire ban and we were tired from the heat and the hike, we had a pretty quiet night and headed to bed around 9:30.
A bit of marital humour for you all. Dana has always dreamt of sleeping with the tent fly off, feeling the cool evening breeze and seeing the stars. Since I sleep so poorly when we backpack, I would much prefer to have the fly on so I can feel cozy and protected. As a compromise the first night, Dana got to keep his side of the tent's flap open so he could feel the air. Joke's on him! We both nearly froze that first night as the cool mountain air blew through the tent all night. Lesson learned: Kaitlyn is always right. 😉
We were treated to another beautiful day on Saturday, although it started off a little overcast and grey, perhaps from the wildfire smoke. It wasn't cold though! A very warm breeze was blowing and we were warm enough when we started our hike to the Petain Creek waterfall.

We headed off on our hike around 9:30 and enjoyed the warm weather, arriving at the waterfalls in time to eat our lunch. Our next stop? Hiking from the waterfalls up to the Petain Basin.
We weren't super prepared/knowledgeable about the Petain Basin hike, and the trail definitely seemed less utilized (although it is marked). It's a "stair climber" for sure! 500 m elevation gain over 2 kilometers! Up, up, up we hiked – it was so steep in places I couldn't believe it. I didn't mind the parts through the forest, but eventually up near the top there is a lot of scree.

I really, really dislike scree (small loose rocks that slide like marbles when you step) and scrambling. There was some internal self-talk for a large chunk of the scree. I was doing okay for a bit. I felt if I could scramble up to the top, once we got to the Petain Basin I'd be fine. Of course, mentally I was also freaking out about how I would crawl down the way we'd came when we were heading back. Although I had my poles with me, for large parts I was bear-crawling/rock climbing up. My feet started to slide a bunch and I couldn't get a solid hand-hold on anything it seems.
Of course I burst into tears in a sheer moment of terror where I was certain I would slide down the mountain to my inevitable demise. As I clung to a single stable rock, curled in the fetal position, hyperventilating/sobbing, Dana calmly reasoned with me (while standing upright like a normal human being) and then when I finally stopped crying, helped me maneuver over to what seemed like the only large flat safe rock on the entire mountain.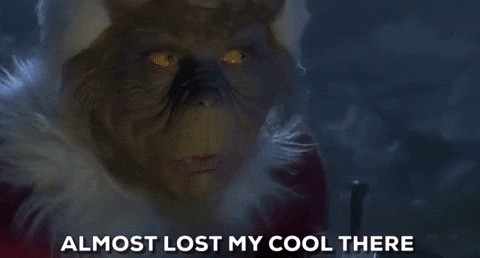 [No joke, as I write this post on Monday, my forearms hurt from the death grip I had on that rock.]

Anyways, although we had made it quite far up the slope, I was shaking so badly that I didn't think I could carry on any further. It killed Dana I'm certain, but after he went a little ways ahead to see how far was left (too far for me), we decided it was best to turn back and head for the campground. Dana talked me down the scree slope and helped me with my footing, and then I was fine and nearly laughing about the whole thing by the time we got to the forest again and the sun came out from behind the grey sky.

We were both happy to be heading back to camp as the elevation gain and kilometers were catching up with us, and we were pretty tired and hot. Around kilometer 15 we ran into an Elkford local who regaled us with hiking adventures of years past, and eventually we got back to the campground for another glacially cold swim and some cool beer (Dana) and delicous salt & vinegar chips we packed in. We hiked about 21 kms on Saturday.
Dinner was Backpacker's Pantry Pad Thai (6/5 stars – seriously) and some wine. Another night we were in bed by 9:30!
Sunday we were up around 7:30 again and packed up camp pretty smoothly. I brought my AeroPress coffee maker this weekend and it was amazing to have a great cup of coffee in the wilderness. We headed out around 9:30 and were back in Calgary by 2:00. Other than Dana nearly losing a knee cap on a hidden broken tree branch, the return trip was beautiful but uneventful.

I can't say enough good things about Lower Elk Lake – so convenient for us Calgary folk and such a pretty spot too!

After a nearly 45 km weekend, suffice it to say I'm definitely taking a rest day off from crossfit today and instead doing some restorative yoga after work. Hope you are enjoying July so far!